From Healthy to Heart Condition: A Mother's Account of Her Son's Myocarditis Battle
Cardiol Therapeutics
9 May 2023 • 5 minute read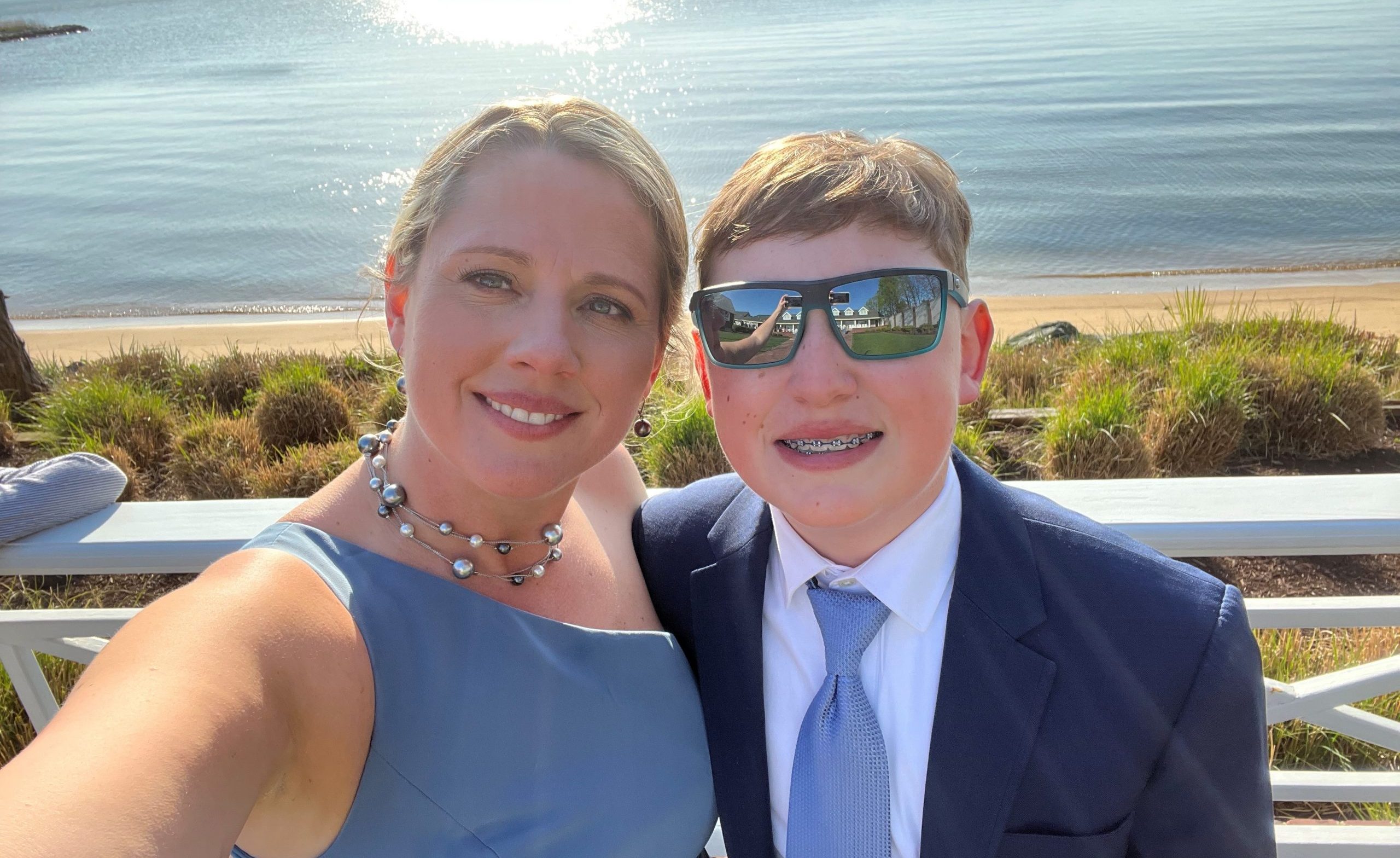 Nicole Janes, the mother of 14-year-old Cruze Janes, shares their story of the profound impact of his myocarditis diagnosis: "It started on a Sunday and by Friday he needed to be admitted to the hospital for decreased cardiac function."
As a mother and nurse, Nicole Janes never imagined that her son, Cruze, would be diagnosed with a life-threatening condition. Cruze is a healthy and active child who loves playing golf, lacrosse, baseball, and spending time with his friends, particularly in gym class. Nicole describes her son as a fun, energetic, and witty kid, who was eager to start the baseball season in full force. But in March 2022, life for the Janes family changed.
On the last Sunday of March, Cruze started experiencing flu-like symptoms of a stuffy nose and low-grade fever. Cruze insisted he was feeling fine; however, Nicole treated her son with some saline spray and eucalyptus tablets to help his breathing. Despite her motherly care, his symptoms continued throughout the week until suddenly, in the early morning of Friday, April 1, Cruze woke up with chest pains and proceeded to vomit. As she describes her son, "He didn't look right. He looked grey. He just looked off. It started on a Sunday and by Friday he needed to be admitted to the hospital for decreased cardiac function."
Nicole knew something was seriously wrong and made the decision to immediately take her son to the emergency department for evaluation. After much consultation and testing, Nicole knew they had exhausted the facility's expertise and resources. Thanks to the generosity of a family friend, they were able to quickly secure an appointment with a cardiologist for further diagnostic testing including an echocardiogram (an ultrasound of heart) and another electrocardiogram or EKG (measures the electrical signals from the heart). The results showed changes on Cruze's EKG as well as elevated troponin levels, which led the cardiologist to recommend that Cruze be admitted to the hospital for acute myocarditis. Nicole was struck with the full realization that they were dealing with a far more severe condition than she had initially thought, "It was really overwhelming as a parent."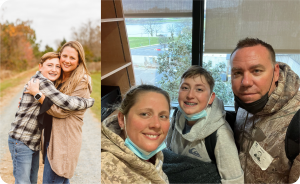 Myocarditis is a medical condition in which the heart muscle (myocardium) becomes inflamed. This can be caused by a variety of factors, including viral infections, autoimmune disorders, and exposure to certain medications or toxins. The inflammation can cause the heart muscle to become weak or damaged, leading to symptoms such as chest pain, shortness of breath, fatigue, and irregular heartbeat. In severe cases, myocarditis can lead to serious complications, including heart failure or sudden cardiac arrest. Treatment for myocarditis may involve medications to support heart function and prevent complications, as well as lifestyle changes to manage symptoms; however, there is no FDA-approved therapy specifically indicated for myocarditis.
Nicole immediately began researching myocarditis and reflected on her new understanding and other people's experiences. In the case of Cruze, the cause of his myocarditis was attributed to two different viruses, adenovirus and non-COVID coronavirus; however, it is not always possible to determine the underlying cause of viral myocarditis. Nicole explained how lucky they were to be able to identify the cause, yet she could not help but feel hopeless in helping Cruze, "There's few treatment options. Supportive care and rest are how myocarditis is currently treated, and you feel like you're at the mercy of this invisible thing that's attacked your child." Knowing that her son had a viral infection and that she couldn't prevent it was and still is terrifying, and every time anyone in their household gets a sniffle or a cold it stokes this fear repeatedly. Consequently, Nicole developed anxiety as a result of dealing with her son's illness; a domino effect of Cruze's myocarditis.
To improve Cruze's cardiac function, it was necessary for him to rest, be patient, and make dietary changes. Additionally, he had to limit his physical activities for at least six months. Fortunately, Cruze did not need any pharmaceutical intervention and his heart function recovered fairly quickly on its own. His family involved his school in his symptom surveillance and temporarily removed him from physical activity. Nicole also encouraged him speak to people for support, as his myocarditis had an emotional impact, as well as a physical one. Despite having to miss his spring baseball season, Cruze's coaches and teammates found ways for him to safely be involved with his team by managing the players' walk-up songs or helping coach first base. Nicole and their family made conscious changes within their household, such as implementing an anti-inflammatory diet, so that Cruze was not alone in his recovery journey. Nicole also struggled at times trying to find a balance between protecting her child and letting him move forward. Although there were many sleepless nights for mom Nicole, dad Dereck, and older sister, Laillah, the family found this balance and managed to provide Cruze the best possible outcome.
Nicole is proud of her son's bravery, resilience and faith during his recovery process and constantly reminds herself and Cruze to be grateful for this life and to pass along the love, kindness, and compassion others gave their family, "You have to be reminded of everything that you were given, even in your troubles, and move forward to try to find ways to give to others" she says. Cruze was very determined to get better and today he's returned to his normal routine and is even back to playing baseball with his friends.
Nicole is thankful for the doctors, friends, and family that helped support Cruze and the Janes family throughout this challenging period in their lives, "When people give so much of themselves to help you through trouble and to walk alongside of you in a battle that is not theirs, but they share a burden with you, you almost feel a debt to them to live your best life and to find joy and to keep going on." Looking back on the experience, Nicole says it was a life-changing event that has made her an advocate for raising awareness about myocarditis and hopes Cruze follows this path as he gets older, "I hope that he is someone who can be a source of hope and knowledge for others, and someone who raises awareness and helps to find a solution." As a caregiver to someone with myocarditis, Nicole experienced feelings of helplessness and desires a treatment option; she finds hope in the knowledge that there are people actively conducting research with the goal to address this unmet need.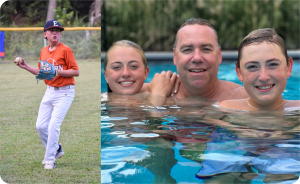 Cruze's experience and their family's journey underscores the significance of having a strong support system during difficult times. It can make a substantial difference for a family dealing with a medical crisis  such as myocarditis. "People stood in the gap for us with something as simple as a home cooked meal, or a prayer, or a text message. There are people standing in different gaps for you that you've never met before; those researchers, doctors, and others developing treatments that are fighting for you and your family and to save the next person," Nicole says. Cruze's story is one of hope, love, and resilience, reminding us to never take life's blessings for granted. As we move forward, we should remember the importance of taking care of our hearts and supporting those around us who may be going through difficult times.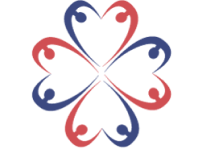 In Collaboration with
Myocarditis Foundation
The Myocarditis Foundation is a voluntary, non-profit organization that is dedicated to providing information about myocarditis to medical professionals, patients and their families, with the goal of saving more lives.
Learn More