Acute Myocarditis
About the Cardiol 100-002 Study (ARCHER)
Cardiol 100-002 is a Phase 2 multi-center, international, double-blind, placebo-controlled trial assessing the impact of CardiolRx™ (cannabidiol) oral solution, on myocardial recovery in patients with acute myocarditis. (ClinicalTrials.gov Identifier: NCT05180240)
Myocarditis is an acute inflammatory condition of the myocardium and is associated with excessive or persistent activation of the inflammasome signaling pathway. Presentation of the disease may be fulminant and necessitate cardiac support, or even result in sudden cardiac death; milder cases are usually self-limiting but may progress to dilated cardiomyopathy with eventual end-stage heart failure. Other than treatments for associated heart failure there are no specific indicated drug or biologic therapies for myocarditis.
A small molecule drug with a favorable safety profile that attenuates the upstream intracellular inflammasome signaling processes leading to the release of pro-inflammatory interleukins, represents a novel approach for the treatment of acute myocarditis.
The ARCHER study will investigate the safety and efficacy of CardiolRx™, as compared to placebo, administered over 12 weeks in adult patients with clinically diagnosed acute myocarditis confirmed by cardiac magnetic resonance imaging or endomyocardial biopsy.
What is the Investigational Product in the Cardiol 100-002 Study?
CardiolRx™ is a pharmaceutically manufactured synthetic cannabidiol solution, formulated for oral administration. Cannabidiol is known to have anti-inflammatory properties.
Although the mechanisms of CardiolRx™'s anti-inflammatory effects are not fully understood, research suggests that the drug substance in CardiolRx™ attenuates multiple inflammatory signaling pathways, including inhibiting activation of the NLRP3 inflammasome.
Causes of acute myocarditis include viral or bacterial infection, therapies used to treat common cancers, mRNA vaccines, and systemic immune-mediated diseases, which lead to expression and activation of the NLRP3 inflammasome protein components that induce the release of pro-inflammatory cytokines (e.g., IL-1α, IL-1β, IL-6, & IL-18), thereby activating and recruiting leukocytes into the myocardium.
Excessive or persistent activation can lead to an exaggerated and/or chronic inflammatory response that triggers myocardial injury, remodeling, and fibrosis, culminating in deteriorating cardiac function, with potential progression to heart failure.
The drug substance in CardiolRx™ has been shown to significantly decrease the pro-inflammatory cytokines IL-1β and IL-6 and inhibit pro-IL-1β and NLRP3 mRNA expression in vitro, and cannabidiol has also bee shown to attenuate myocarditis-induced fibrosis in an animal model of experimental autoimmune myocarditis.
NLRP3 = NACHT, leucine-rich repeat, and pyrin domain-containing protein 3
What are the Study Objectives?
Efficacy Objectives:
The primary efficacy objective is to evaluate the effect of CardiolRx™, as compared to placebo, on myocardial recovery (extracellular volume [ECV] and global longitudinal strain [GLS]) as measured by cardiac magnetic resonance imaging (CMR), at 12 weeks following randomization.
Additional efficacy parameters to be measured include:
Change in left ventricular ejection fraction (LVEF), as measured by CMR
Survival; free from major event (defined as cardiac transplant, left-ventricular assist device (LVAD), and hospitalization for heart failure)
Change in New York Heart Association (NYHA) classification
Change in Kansas City Cardiomyopathy Questionnaire (KCCQ) classification
Time to resolution of clinical symptoms, including chest pain, arrhythmias, shortness of breath
Time to normalization of high sensitivity troponin (hs-troponin), Nterminal pro B-type naturetic peptide (NT-proBNP) and inflammatory markers
Safety Objectives:
The primary safety objective is to demonstrate that administration of CardiolRx™ in the proposed doses in this patient population is safe, as determined by measuring several parameters, including adverse events and changes in ECG parameters, Columbia Suicide Severity Rating Scale (C-SSRS) and blood laboratory tests.
Who is Eligible for the Study?
Key Inclusion Criteria:
Male or female patients aged ≥18 years
Diagnosed with acute myocarditis including:

Clinical criteria (symptoms of chest pain, arrhythmia or shortness of breath, or history of viral-like illness), preferably followed by elevated troponin; PLUS,
CMR diagnosis (Lake Louise Criteria) within 10 days prior to randomization; OR, endomyocardial biopsy showing either cellular inflammation and/or immunohistochemistry consistent with inflammation.
Key Exclusion Criteria:
Coronary artery disease (CAD) defined as a stenosis greater than 50% in a major epicardial coronary artery
Severe valvular heart disease
Inability to safely undergo CMR including administration of gadolinium
Documented biopsy evidence of giant cell or eosinophilic myocarditis
Prior history of sustained ventricular arrhythmia
Taken any cannabinoid in the past month
Current diagnosis of cancer (except for non-melanoma skin cancer)
Additional eligibility criteria will be assessed by the study team during screening.
Study Overview
Duration: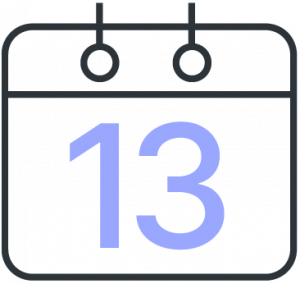 Participants will be enrolled in the study for approximately 13 weeks
Study Visits:
A total of 9 clinic visits is scheduled
Study Timeline:

72-hour screening/baseline period
Eligibility will be checked, and baseline assessments completed
12-week treatment period
CardiolRx™ or placebo will be administered orally (via a syringe), with food.
The dose will be escalated as tolerated over the first 4 weeks of the treatment period in the following schedule:
Week 1 (p.m. dose of Day 1 to a.m. dose of Day 7)

2.5 mg/kg of body weight, twice per day

Week 2 (p.m. dose of Day 7 to a.m. dose of Day 14)

5 mg/kg of body weight, twice per day

Week 3 (p.m. dose of Day 14 to a.m. dose of Day 21)

7.5 mg/kg of body weight, twice per day

Week 4 to end of treatment period (p.m. dose of Day 21 to a.m. dose of last day of treatment period at week 12)

10 mg/kg of body weight, twice per day
What is Expected of Study Participants?
The patient will review the detailed information about the study in an informed consent form (ICF) and provide written consent prior to the administration of any study-related assessments, procedures and treatment.
Participants must not take any prohibited concomitant medications during the study including:
Cannabinoids
Digoxin and/or type 1 or 3 antiarrhythmics or strong inducers of CYP3A4 and CYP2C19
Drugs that are known to prolong QTc intervals must not be started during the study
Participants are expected to attend scheduled study visits in clinic.
Potential Benefits and Risks Study Participants
What are the potential benefits for participants?
Participants' overall health and myocarditis symptoms will be closely monitored during the study
The results of the study could increase the knowledge about the use of cannabidiol in acute myocarditis
What are the potential risks for participants?
Risks associated with study procedures (e.g., risks of blood sampling, irritation due to ECG pads, etc.)
Potential for hypersensitivity or allergic reaction to the study medicine
Adverse reactions to the study medicine may include: diarrhea, fatigue, somnolence, suicidal thoughts (to be monitored during the study), decreased appetite, malaise, skin rash, sleep disorder/insomnia, increased liver enzymes, and infections
Frequently Asked Questions
Has CardiolRx™ been investigated in other clinical trials?
Yes. A Phase 1 safety and pharmacokinetic study of single and multiple ascending doses of CardiolRx™ was completed and demonstrated that CardiolRx™ was safe and generally well tolerated at all dose levels, with no serious adverse events reported. In addition to the ARCHER study, CardiolRx™ is also being investigated in the MAvERIC-Pilot study to evaluate its safety and efficacy in patients with recurrent pericarditis (ClinicalTrials.gov Identifier: NCT05494788).
Is CardiolRx™ approved by the United States FDA?
No. However, another form of cannabidiol oral solution (Epidiolex®) is FDA-approved and indicated for the treatment of seizures associated with certain epilepsy syndromes.
Does CardiolRx™ contain tetrahydrocannabinol (THC)?
CardiolRx™ is pharmaceutically manufactured under Current Good Manufacturing Practice (cGMP), contains synthetic, high-concentration (100 mg/mL) cannabidiol, and does not contain delta-9 THC (not detected at limit of detection 5 parts per million).
Is there any cost to participants?
The study medication and all tests and procedures required by the study are provided at no cost to study participants. The costs of other medications, treatments, and procedures used independently of the ARCHER study are not covered by the Sponsor.
Will participants be paid or reimbursed for expenses?
Participants will not be paid for being in this study, but will be reimbursed for reasonable expenses (e.g., travel, parking, meals) arising from outpatient visits.
Cardiol Therapeutics Inc. Contacts
If you would like more information about the study please contact:
Andrea B Parker, PhD
Sr. Director of Clinical Operations
Email: andrea.parker@cardiolrx.com
Andrew Hamer, MBChB
Chief Medical Officer and Head of R&D
Email: andrew.hamer@cardiolrx.com